Connecticut Housing Market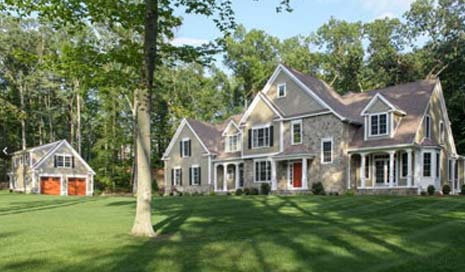 It's no secret that Connecticut is a place to find amazing houses and properties. For more than 100 years the establishments built in Connecticut have been timeless and regal, so it makes sense that the housing market would reflect this. In recent years, however, buying and selling have slowed and so have appraisals. And as with most trends, all these areas are on the rise.
The Connecticut housing market has grown gradually over the past few years and the perks to do so have come and gone. In 2016 more homes (both single family and condos) have sold than 2015 but at lower prices. What does this mean for the seller? Typically selling at lower prices can come at a cost to the seller but depending on what is factored in such as length of wait, relocation area, etc. this may not translate to a direct loss.
In fact, statistics have proven that as the buying generations change, so do the price points. Newer generations want only to buy what they can afford and are willing to wait for the perfect price regardless of the home or property. Therefore sellers have been meeting these demands. As a buyer, this is a great chance to open up and see what's on the market.
If you've never considered purchasing another home or a larger one, think again. Credit restrictions in some areas have become more strict, but a gainfully employed person or persons in a household with prior mortgage satisfaction will find getting a second loan to be easier and potentially have better fixed interest rates.

So what areas are looking the best? So far, the data shows that both Fairfield County and Greenwich (town) have been most popular for buying and selling. Talk to your local real estate agent for more up-to-date information about trends and remember that for any appraisal needs, Appraisal Source, LLC is here to get you going on the right track. Call or come in for more info or to schedule an appointment.
---